Houria Niati
Algeria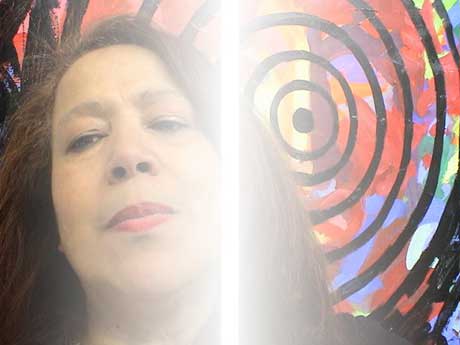 Since her emergence during the 1980s as a leading Arab Woman artist, Houria Niatiís creative spirit has repeatedly explored the notions of identity, migration and integration. Although trained as a painter, over the last three decades she has expanded her art practice to include installation, video and performance often documenting her own multicultural history.
Niati was born in Algeria where she began to question the dichotomy between colonial (French) education and her traditional Arab-Muslim family background. She was only 6 years old, when she witnessed the first bomb that marked the beginning of seven years of war against French occupation. In 1977 she chose to emigrate and move to Britain where she enrolled in the Croydon College of Art. She shot to international fame with the production of a series of works based on Delacroix famous painting The Women of Algiers, re-titled No To Torture (1982-83) an installation which subsequently was shown in exhibitions around the globe.
For this event she brings to Somerset three works from her iconic series ID/entite created in and shown since 2003, and one work from her installation Les Rideaux de Mots or ďThe Curtain of WordsĒ from 2006. Most of Niatiís creative products are intimately self-referential. Memories, family photos, snippets of the past are hidden behind a veil of whimsical calligraphy written in English, French and Arabic and based on the artistís own poetry, questioning the process of integration and what it means to live with several languages simultaneously.
Niati is also member of the successful ensemble Habiboun, who perform classical Arabo-Andalucian song attributed to the great ninth-century composer Ziryab Ibn Nafi. Nafi was born n Iraq but was forced into exile. He settled at the court of Cordoba when Islamic civilization was at its height. Today his repertoire is performed and taught throughout Algeria, Morocco and Tunisia.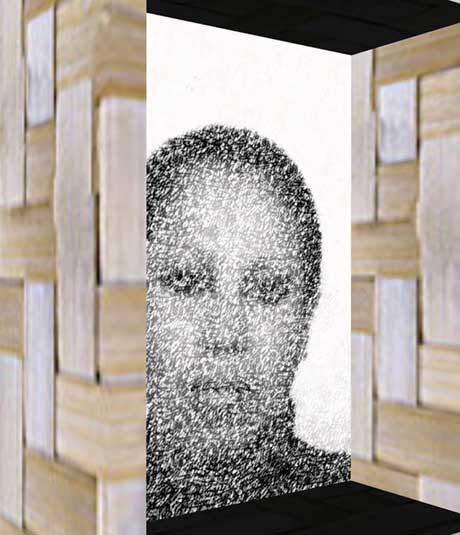 Boxed
From the series ID/entite no.2 of 6
Giclee on Somerset Paper
104x86cm
2003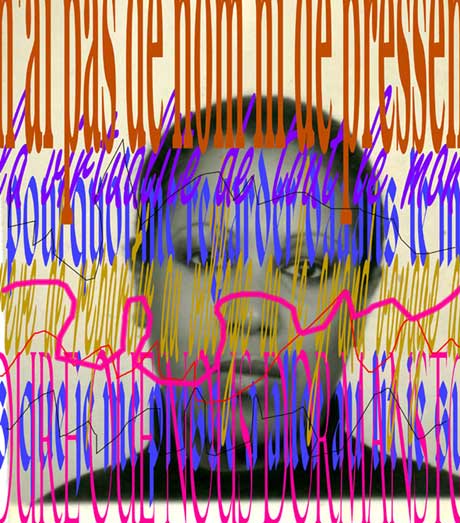 Hiding Behind the Words
From the series ID/entite no.2 of 6
Giclee on Somerset Paper
104x86cm
2003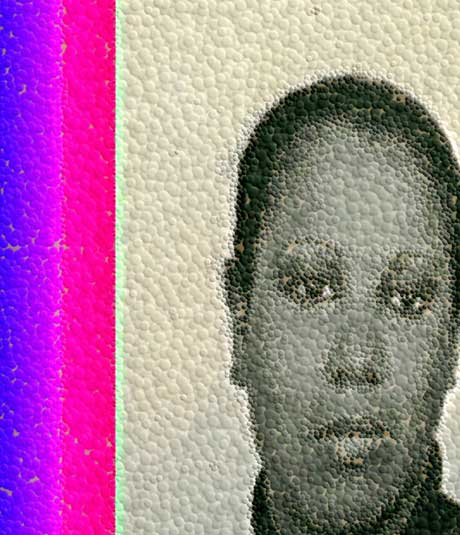 Teardrops
From the series ID/entite no.2 of 6
Giclee on Somerset Paper
104x86cm
2003
The Future Speaks
From the installation Les Rideaux de Mots (The Curtain of Words)
Giclee on canvas
112x100cm
2006